Welcome to GodswMobile - Backup Solution for Windows Mobile!
GodswMobile Software dedicated to providing a better experience life for the people who use and rely upon Microsoft Windows Mobile devices for their personal and commercial needs. With thousands of users over 50 countries worldwide, GodswMobile has become the popular, trusted and convenient choice to backup and restore the valuable information which stored in mobile phones.
Special Offer 1: Block incoming calls and sms from any unwanted numbers - Pocket Call Blcoker
50% off for all GodswMobile Users. Order Now!
Special Offer 2: Auto record phone call conversations - WM Sound Recorder
50% off for all GodswMobile Users. Order Now!
GodswMobile Software for Windows Mobile Phone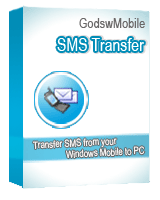 Version: 2.5(New)
Date:2011-May-20
Size: 944 KB
Price:
$19.00
Only
$14.00
GodswMobile SMS Transfer helps you backup and transfer SMS messages between mobile phone and desktop computer ...more
Key Features :
Transfer SMS into TXT/SFT data files;
Include an app for PC to view and edit sms;  
Searching Messages by contents/numbers;  
Export text messages to csv file;  
Sort and print exported text mesages on PC;
Restore sms to any other windows mobile phones;
Support unlimited sms backup/restore ;
Support VGA and WVGA Screen (such as HTC Touch HD/2 and Diamond/2). 
......More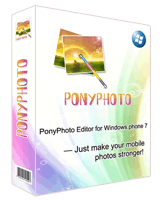 Version:1.9
Date:2012-Mar-22
Size:9.0 MB
PonyPhoto is a marvelous and useful photo editor for Windows Phone 7. PonyPhoto is different with the original photo tools, variety of adjustments and effects you could select …More.
Key Features :
Composite photos to a .gif image. (*.jpg/*.png/*.bmp to .gif);
Save images and share them to Facebook, Twitter, Flickr easily;
Various Collage for compositing different images to generate a new one;
Frames in various styles. There are simple frames, single-color frames, and glaring frames;
Multiple image effects for your mobile photos;
Changing image's shape and size;
Image color adjustments. You could adjust with brightness and contrasts on a selected photo;
......More

Note:
FREE to get a license of GodswMobile Products. Once you write reviews of GodswMobile products in your website, blog space or column, a free license belongs to you immediately.
Click here>>


Platforms:
Windows Mobile 5
Windows Mobile 6/6.1/6.5


30 days money-back.
No questions asked.
No risk, full price refund.