Apr 14, 2011 News, windows mobile
I guess we are all interested in when the cooperation between Nokia and Microsoft will give its first results. When Stephen Elop moved to the Finnish company leaving his position in Microsoft, everyone began to talk about the fees the Nokia CEO had been promised.
Later it was surfaced Stephen Elop had cost more than $6 million to Nokia. So after such buzzes it's interesting to know when we can see Windows Phone-powered Nokia smartphones in the market.
Even though Nokia isn't due to release its first Windows Phone toting smartphone until later this year, renowned mobile blogger Eldar Murtazin has already got his hands on some prototypes.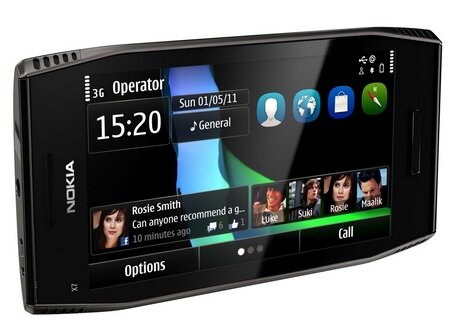 Good old Eldar took to his Twitter page to reveal all, explaining that the handsets in question will be called the Nokia W7 and W8. According to the trusty Russian, the W7 is based on the X7 hardware whereas the W8 is similar to the Nokia N8. We see what you're doing there Nokia.
It's early days for the Finn's Windows Phone range so specs are a little thin on the ground, however, Eldar revealed that all the handsets will sport Qualcomm chipsets at Microsoft's request.
He also let loose that the W7 is being used for in-house development purposes at the moment, is kitted out with an 8 megapixel camera and reminded him of the HTC Mozart without any noticeable customisations to the OS.
Don't think Nokia will launch only expensive smartphones running WP7, because the company understands that not everyone can pay big money for a smartphone. This means we will see an affordable touchscreen phone similar to the Nokia W7, but it will probably be made of cheaper materials and equipped with weaker features. Perhaps the phone will have a distinguishing full-focus camera. Probably this phone will be launched at the beginning of 2012.
All those windows mobile fans can really looking forward to it!