Archive for October, 2010
Oct 12, 2010 Uncategorized
Experienced more than three years development time, a new generation of smart phone operating system— Microsoft Windows Phone 7 was finally released on the 11th of October 2010.
New York local time at 9:30 on October 11, Microsoft officially convened  the  released conferences of Windows Phone 7 operating system, the following is from the scene by the Engadget site meeting of the Eleventh Conference .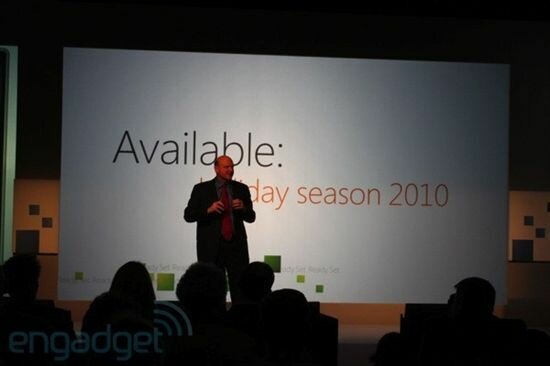 Read the rest of this entry »
Tags: godsw, Microsoft, smartphone, Steve Ballmer, windows mobile, windows phone 7
Oct 8, 2010 News, Tools, windows mobile
Cardmobili is a mobile service to manage rewards and membership cards. It allows users to carry their cards on mobile phones, collect and use rewards, and share them with friends.

The end of plastic cards is near as Cardmobili and others start presenting us solutions to pay wirelessly from our smartphones or avoid having to carry innumerous loyalty plastic cards from all over the world.
Cardmobili, the No.1  application for loyalty cards, brings you:
* over 600 cards from all over the world
* an application compatible with Windows mobile 5.0 and 6.x
* a safe backup for your cards with options to share them with your friends
* barcode check-out at the store!
* And all this for FREE!
Free download and more information  please click here.
Tags: cardmobili, free application, godsw, loyalty, windows mobile, windows mobile 5/6