Archive for January, 2012
Nokia to sell its first Windows phone in Australia in March, the Lumia 800
Jan 30, 2012 News, Uncategorized, windows mobile, windows phone
Optus, Telstra and Vodafone are gearing up to sell the Lumia 800, which will be available in black, cyan, magenta and white, Nokia announced today.
"Interest locally for Nokia Lumia, our first range with Windows Phone devices, has been extremely positive," Nokia Australia's managing director, Chris Carr, said.
"There is a significant appetite from operators and retailers looking to offer consumers a real smartphone alternative."
Mr Carr said he hoped the Lumia 800 would be a turning point for the company in Australia.
Read the rest of this entry »
Tags: Nokia, the Lumia 800, windows phone
Jan 6, 2012 News, Uncategorized, windows phone
Ever since was introduced to the market as the most impressive feature of Apple's latest smartphone, rivals have been trying to come up with voice recognition applications to keep up with the game.
Now, Shai Leib, a developer focusing on the Windows Phone platform, has created "Ask Ziggy" an app for the OS employing a simple user interface similar to Siri. Owners of Windows Phone 7 devices can use their voice to search for information and ask questions, rather than having to type queries.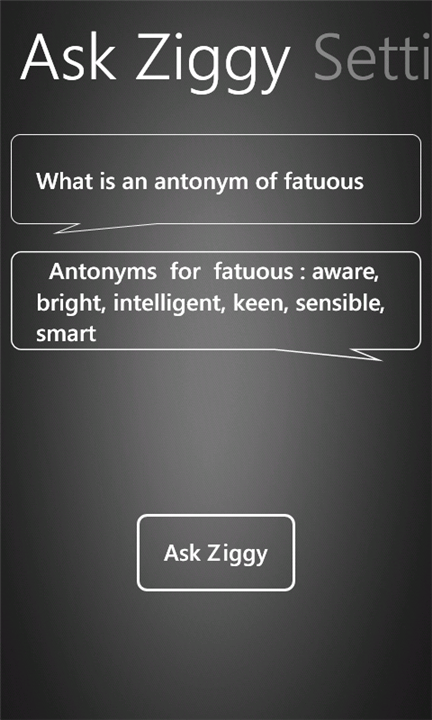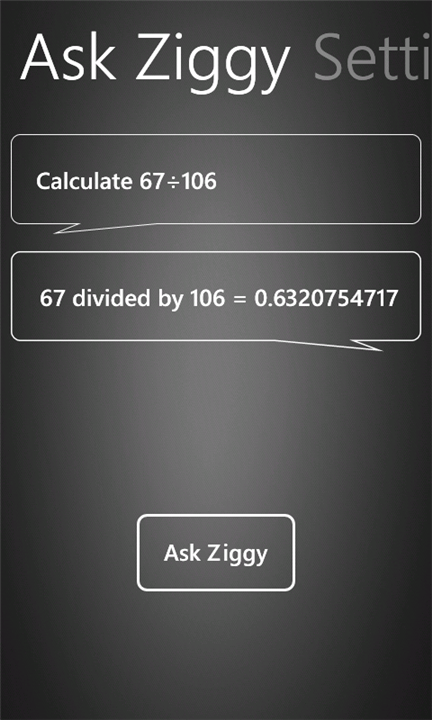 Read the rest of this entry »
Tags: Apple Siri, Ask Ziggy, TheNextWeb, windows phone, windows phone 7, windows phone marketplace