Posts Tagged 'Microsoft'
May 16, 2011 News, windows mobile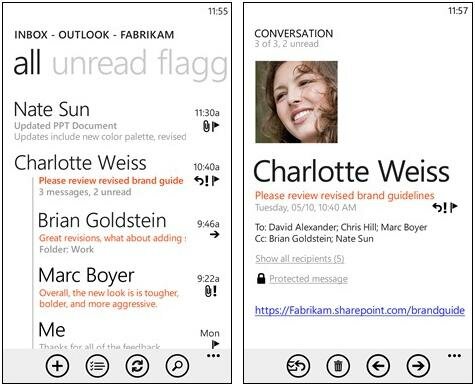 It has been reported earlier this month that a whole bunch of new features Microsoft is expected to add to Windows Phone 7 for its upcoming Mango release. Among those, we saw new messaging options and some hub redesigns. Microsoft is keeping it coming with the Mango teasers, announcing even more changes we can look forward to, including new features concerning email and administrative functions that should please anyone working in corporate IT.
Conversation view will automatically group together messages as they're replied-to, making it easier to follow along at a glance. If you've got a whole group of emails that you'd like to keep together while still having them easy to access, you'll be able to pin the entire folder to your start screen. Support for server-side search will make it easier to recall older emails without needing to keep your entire email history on your phone.
While some of the IT stuff is a bit technical for most users, like the addition of an Information Rights Management system that can help keep sensitive corporate communications secure, other features will also appeal to home users, like native support for hidden WiFi networks. If you're careful about your smartphone's security, you should like the extended password support, handling alpha-numeric combinations.
Microsoft also briefly touched on the Mango update at Mobile World Congress and said that third-party multitasking, support for Internet Explorer 9, and Twitter integration are also coming to Windows Phone. This will be the first major software update for the platform. Microsoft is currently rolling out the NoDo update, which brings copy and paste and improved performance, though the process hasn't gone very smoothly.
We hope things will be better with Mango. So let's just wait until May 24 to check back them on all the update details.
Tags: Mango, Microsoft, windows mobile phone
Mar 24, 2011 News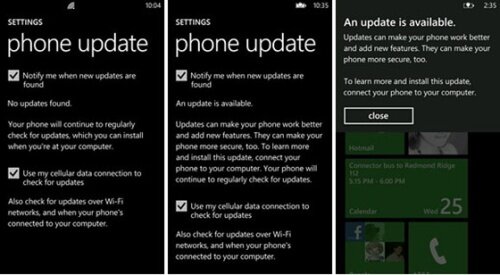 It has been so long  to get copy and paste onto Windows Phone 7, however,  it appears that an important step has been taken by Microsoft to put an end to the wait – they've begun the official rollout of  NoDo.
Before you start checking your devices for an update notification, this is Microsoft we're talking about, and you must remember that all good things come to those who wait.  According to Winrumors, the update is being pushed to 'unbranded devices' first, and anything branded by a carrier will be further down the list.
The slightly better news is that NoDo is being distributed globally, so when the networks do start approving the update it won't matter whether you're on AT&T or O2; it'll be on its way.  Speaking of O2,Winrumors source says the 24 March will be your magic date.
The last we heard of NoDo was from Microsoft themselves, who said they'd delayed its launch following the problems with the unnamed pre-update update, in order to make sure it worked perfectly across all devices. They gave a 'latter half of March' release date, which they appear to have met.
NoDo provides not only copy and paste, but various bug fixes and performance improvements, including to Wi-Fi, Outlook, messaging and the Marketplace. It's also important for Microsoft's US plans, as it'll introduce CDMA support to the range.
Tags: Microsoft, NoDo, windows phone7
Oct 12, 2010 Uncategorized
Experienced more than three years development time, a new generation of smart phone operating system— Microsoft Windows Phone 7 was finally released on the 11th of October 2010.
New York local time at 9:30 on October 11, Microsoft officially convened  the  released conferences of Windows Phone 7 operating system, the following is from the scene by the Engadget site meeting of the Eleventh Conference .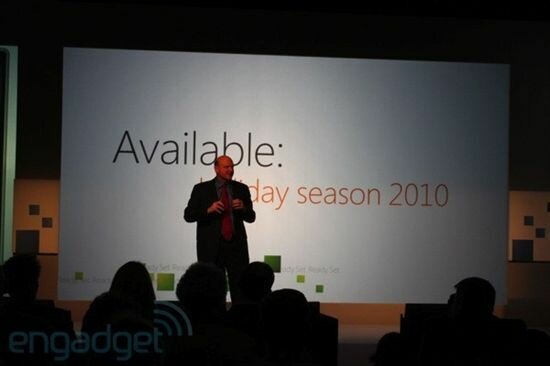 Read the rest of this entry »
Tags: godsw, Microsoft, smartphone, Steve Ballmer, windows mobile, windows phone 7
Jul 23, 2010 Uncategorized
Greg Sullivan, the product manager of Microsoft,told the first batch of the hardware makers about Windows Phone 7 in the released conference will be HTC, Samsung, LG, Dell and Asus. These five companies will together to bring the latest hardware exhibition of WP7 at the occasion.
As the news goes,the products they will bring are LG Panther, Dell Lightning, HTC Mondrian, Mozart.The products of WP 7 will be released by these five companies and majority partner next year.Microsoft also said WP7 has no plans to get how many user of other mobile phone system, it focuses on the users who doesn't use smart phone, and believe this group of people will bring success to WP7.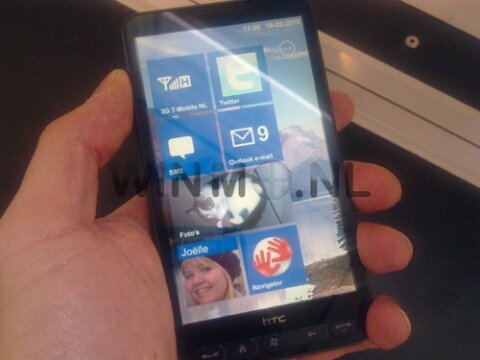 News above quoted from internet. Looking forward to devices of WP 7.
Glad to share.
Tags: htc, Microsoft, windows mobile, windows phone, WP 7