Posts Tagged 'NoDo'
Mar 24, 2011 News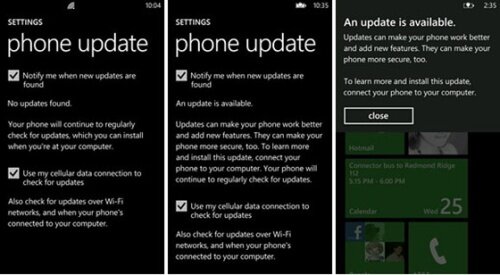 It has been so long  to get copy and paste onto Windows Phone 7, however,  it appears that an important step has been taken by Microsoft to put an end to the wait – they've begun the official rollout of  NoDo.
Before you start checking your devices for an update notification, this is Microsoft we're talking about, and you must remember that all good things come to those who wait.  According to Winrumors, the update is being pushed to 'unbranded devices' first, and anything branded by a carrier will be further down the list.
The slightly better news is that NoDo is being distributed globally, so when the networks do start approving the update it won't matter whether you're on AT&T or O2; it'll be on its way.  Speaking of O2,Winrumors source says the 24 March will be your magic date.
The last we heard of NoDo was from Microsoft themselves, who said they'd delayed its launch following the problems with the unnamed pre-update update, in order to make sure it worked perfectly across all devices. They gave a 'latter half of March' release date, which they appear to have met.
NoDo provides not only copy and paste, but various bug fixes and performance improvements, including to Wi-Fi, Outlook, messaging and the Marketplace. It's also important for Microsoft's US plans, as it'll introduce CDMA support to the range.
Tags: Microsoft, NoDo, windows phone7