May 20, 2011 News, Tools, sms transfer, windows mobile
Hello dear?
Today, GodsMobile Team announced that the most popular product "GodswMobile SMS Transfer manager" has been updated to V2.5
NOTE: The latest version of GodswMobile SMS Transfer for mobile is still V2.1, so you do not need to update your mobile file.
Please click the following link to upgrade your GodswMobile SMS Transfer Manager:GodswMobile SMS Transfer Manager V2.5 for PC.
What is new?
1. Add the search function
User could search text messages by content, number or name.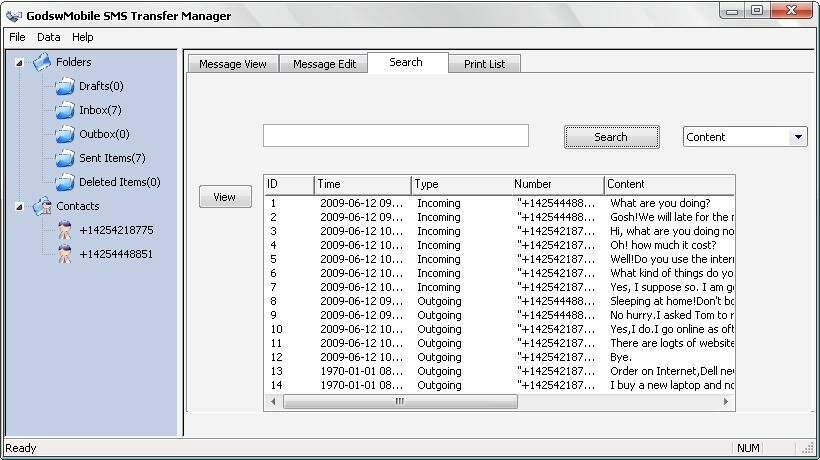 2. Add the print list function
User could add certain sms to the print list and print them off at one time.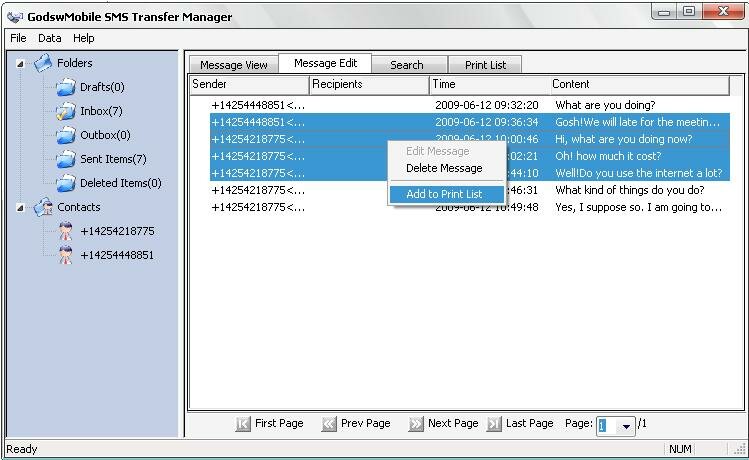 3. Sort text messages
With GodswMobile SMS Transfer Manager, you could easily sort text messages by sender, recipients, time, and content.
4. Sort Contacts alphabet
5. Export text messages to csv file(comma seperated values) that can be read by a number of applications (including Microsoft Excel)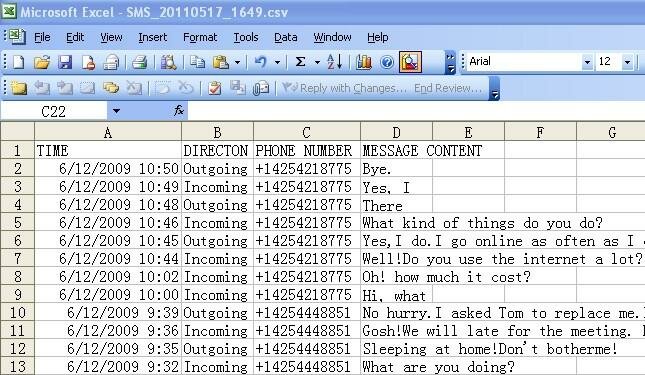 More details of the new features please read:
New features of GodswMobile SMS Transfer Manager V2.5.
More information pleased read:
Free to upgrade for all customers. So don't wait.
Best regards,
GodswMobile
Tags: backup sms, godsw, godswmobile, micro phone, new version, sms manager, sms transfer, upgrade, windows mobile, windows phone