Archive for November, 2011
Nov 23, 2011 News, Tools, windows mobile
Hello dears,
Have you all checked out the PonyPhoto Editor we introduced about in last blog? We believe you do because PonyPhoto Editor is so amazing that it could bring us lots of fun and fresh experience.
And now, there goes another piece of good news: PonyPhoto has been updated to Version1.1, where there're more fun features and new Windows Phone 7 experience.
Read the rest of this entry »
Tags: facebook and twitter, free download, have fun, photo editor, PonyPhito, share feature, updated version, windows phone7
Nov 9, 2011 Uncategorized
PonyPhoto is a marvelous and useful photo editor for Windows Phone 7. PonyPhoto is different from the original mobile photo tools, variety of adjustments and effects you could select for your photos. Manual or automatic adjustment for your photos such as filter effects, rotate, flip, colors, frames, collage, etc. You could still share your photos easily to Flickr. Sharing in the , will come with next version.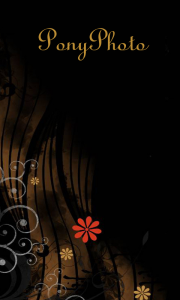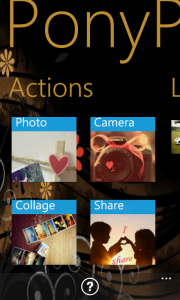 Read the rest of this entry »
Tags: Flicker, free download, mobile photo tool, photo editior, PonyPhoto, updated version, windows phone7
Nov 7, 2011 Tools, Uncategorized, windows mobile
Hi everyone, so nice to see you all again!!!
You know, while Internet has made our life much easier, surely has been an invention that makes us much closer today.
Launched in July 2006, Twitter now has gain worldwide popularity with 200 million users of 2011. Last time, we introduced the Twitter-concerning windows mobile app called moTwittes and it has gained general good reviews from our readers. So, today, we are going to introduce another amazing Twitter app for you windows mobile phone users. It's called TouchTwit.
Read the rest of this entry »
Tags: connect with others, finger-friendly, free download, TouchTwit, Twitter, windows mobile