Posts Tagged 'windows phone7'
WP7 News—Windows Home Sever 2011 Windows Phone 7 Connector RC Released
Jun 16, 2011 News, windows mobile
On June 14th of 2011, Windows Home Server team announced the availability of  Release Candidate of the Windows Server Solutions Phone Connector for Windows Home Server 2011.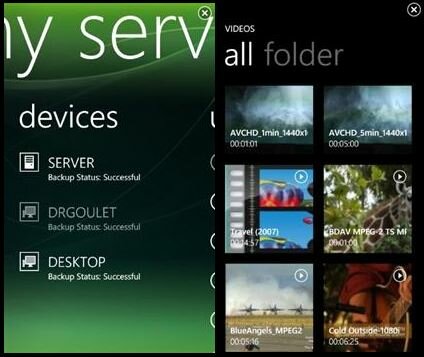 The purpose of this Add-in is to enable Remote Server Management tasks and relay Media Streams for WHS 2011.
The Media panorama in the app lets you discover and view streams of media elements that you stored on your server in the appropriate shared folders (such as Music, Video and Picture shares).
Also the app allows you to view the devices and users associated with the home server.
Besides, the application supports live tiles displaying data such as Count and type of network health alerts, Percentage of storage use of your main disk and Server name sending this information.
It's now available in Microsoft connect website. All the general Windows mobile fans could not miss it!
Mar 24, 2011 News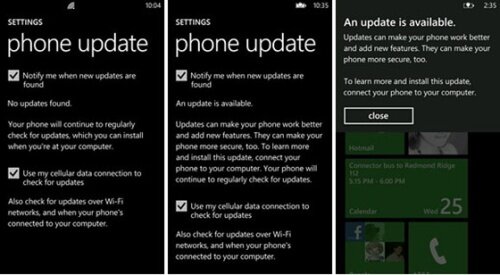 It has been so long  to get copy and paste onto Windows Phone 7, however,  it appears that an important step has been taken by Microsoft to put an end to the wait – they've begun the official rollout of  NoDo.
Before you start checking your devices for an update notification, this is Microsoft we're talking about, and you must remember that all good things come to those who wait.  According to Winrumors, the update is being pushed to 'unbranded devices' first, and anything branded by a carrier will be further down the list.
The slightly better news is that NoDo is being distributed globally, so when the networks do start approving the update it won't matter whether you're on AT&T or O2; it'll be on its way.  Speaking of O2,Winrumors source says the 24 March will be your magic date.
The last we heard of NoDo was from Microsoft themselves, who said they'd delayed its launch following the problems with the unnamed pre-update update, in order to make sure it worked perfectly across all devices. They gave a 'latter half of March' release date, which they appear to have met.
NoDo provides not only copy and paste, but various bug fixes and performance improvements, including to Wi-Fi, Outlook, messaging and the Marketplace. It's also important for Microsoft's US plans, as it'll introduce CDMA support to the range.
Tags: Microsoft, NoDo, windows phone7
Feb 28, 2011 News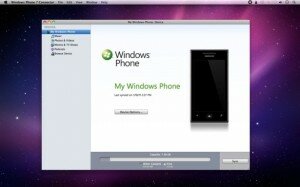 The Windows Phone 7 Connector app has gone live in the Mac App Store, shaking off its beta shackles and offering you the chance to get your Microsoft devices playing nicely with your Mac.
Windows Phone 7 Connector will (if you want it to) automatically sync with your WP7 handset (or your Zune HD) when connected to your Mac.It gives you access to both iTunes and iPhoto, and you can sync things without having to go in and select which podcast to sync each time.
You'll also be able to use Windows Phone 7 Connector to download and install operating system updates for your WP7 handset.
Tags: Mac app, sync, windows phone7