Archive for the 'windows mobile' Category
Windows Phone 7 Will Get Three LTE Phones In 2012
Dec 30, 2011 News, Uncategorized, windows mobile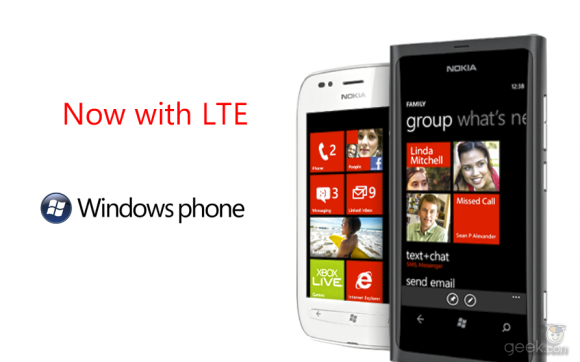 A piece of big news, which will apparently be officially announced at CES, is that there will be several LTE Windows Phone devices in 2012 — and they will all be on AT&T. The three phones — the Nokia ACE, HTC Radiant, and Samsung Mendel — will ship by the middle of the year. The ACE, specifically, is set to launch on March 18.
Read the rest of this entry »
Tags: 2012, HTC Radiant, LTE phones, Nokia ACE, Samsung Mendel, T-Mobile, Tango update, the Lumia 710, windows phone 7, Windows Phone 7.5 Mango
Dec 26, 2011 News, Uncategorized, windows mobile
Most smartphone manufacturers have their own version of handsets running Windows Phone 7.5 (Mango). HTC launched the Titan; Samsung launched the Omnia W, and Nokia launched the Lumia 800.
Comparatively, LG has been quiet on the Windows Phone front this year. The only entry we've seen from the Korean giant was the LG Jil Sander Mobile. The latter is hardly a new product as it is entirely based on the Optimus 7 from a year ago.Whatever happened to LG? Have they given up on the Windows Phone platform? Not just yet. XDA Developers have just leaked the LG Fantasy, which is a Windows Phone Mango-powered handset.
Read the rest of this entry »
Tags: 4 inch IPS display, CES, LG, LG Fantasy, windows phone Mango, XDA developers
CES To Set Stage For Windows Phone Tango Update
Dec 21, 2011 News, Uncategorized, windows mobile
There is a high possibility that Nokia will launch a new Tango update for the Windows Phone 7 during the forthcoming edition of CES.
The Finish mobile giant could also present a demonstration of its highly anticipated future products Lumia 719 and Lumia 900 during the same event, more precisely on January 13 if we are to believe all the recent speculation. Also, there are also rumours that both devices will feature the new Tango update.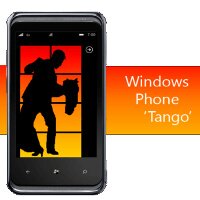 Windows Phone 7 hasn't quite caught up to iOS or Android, but the Mango update with its 500+ upgrades sure made a significant dent. Now, we're ready for the next major update to Microsoft's smartphone platform and it looks like next month's CES is where they're going to reveal the Tango update to WP7.
Read the rest of this entry »
Tags: CES, lUMIA 719, Nokia, the Lumia 710, windows phone 7
Dec 19, 2011 News, Uncategorized, windows mobile
Hello everyone,
Good news!!! The latest version of PonyPhoto Editor, Version1.3, has been released!
On the latest verson, you are gonna have much fantastic photo editting experience on your Windows Phone7. Believe it or not, you could even make your pictures "MOVE" by PonyPhoto Editor.
Sounds interesting, right? Let's get it started right now.
Details of PonyPhoto Editor V1.3 highlights:
Read the rest of this entry »
Tags: composite photos, new version, photo editor, windows phone7
Dec 8, 2011 News, Uncategorized, windows mobile
Nokia has already had some plans to bring their new Lumia smartphones running the Windows Phone 7 mobile operating system from Microsoft to South Africa. But there are still no firm plans. "We are confirming details, we just have nothing to share publicly at the moment."said Nokia.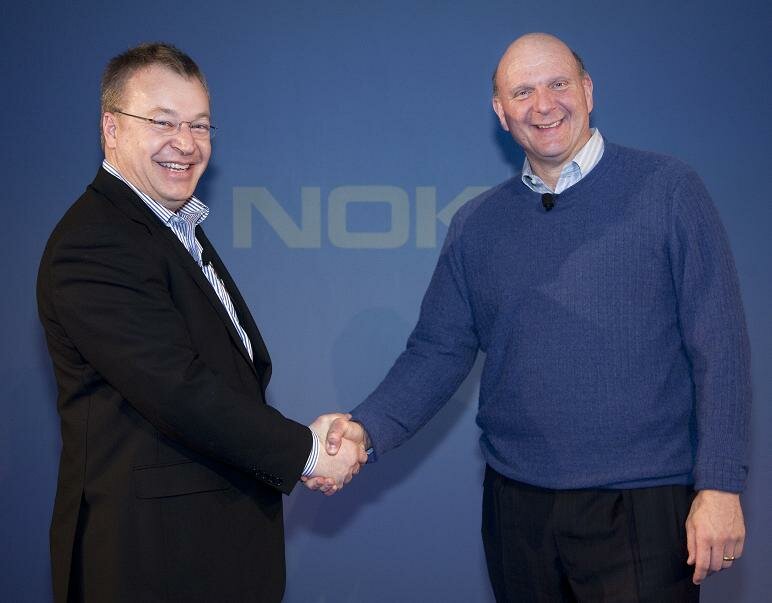 Read the rest of this entry »
Tags: Microsoft, Nokia, south africa, the Lumia 710, the Lumia 800, Windows Mobile 7
Nov 23, 2011 News, Tools, windows mobile
Hello dears,
Have you all checked out the PonyPhoto Editor we introduced about in last blog? We believe you do because PonyPhoto Editor is so amazing that it could bring us lots of fun and fresh experience.
And now, there goes another piece of good news: PonyPhoto has been updated to Version1.1, where there're more fun features and new Windows Phone 7 experience.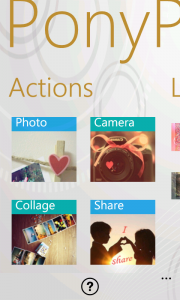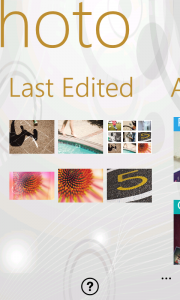 Read the rest of this entry »
Tags: facebook and twitter, free download, have fun, photo editor, PonyPhito, share feature, updated version, windows phone7
Nov 7, 2011 Tools, Uncategorized, windows mobile
Hi everyone, so nice to see you all again!!!
You know, while Internet has made our life much easier, surely has been an invention that makes us much closer today.
Launched in July 2006, Twitter now has gain worldwide popularity with 200 million users of 2011. Last time, we introduced the Twitter-concerning windows mobile app called moTwittes and it has gained general good reviews from our readers. So, today, we are going to introduce another amazing Twitter app for you windows mobile phone users. It's called TouchTwit.
Read the rest of this entry »
Tags: connect with others, finger-friendly, free download, TouchTwit, Twitter, windows mobile
Oct 27, 2011 Tools, windows mobile
Hey dear!
Are you a video fan, or you are hoping to watch video more easily on your windows mobile phone? Then we are sure you are gonna love the freeware we are going to introduce today. It's called mVu Mobile Viewer. Here goes more details about it.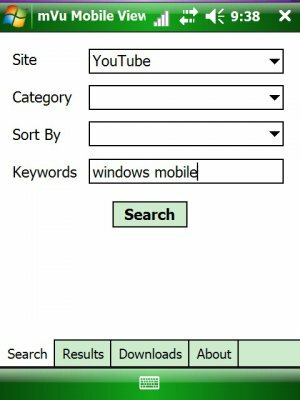 Read the rest of this entry »
Tags: download video, mVu Mobile Viewer, Watch video, windows mobile, windows mobile application, Youtube
Oct 17, 2011 News, windows mobile
Hello Dear,
Still remember on the last article we shared the great news that Last.fm for windows phone has been updated with Mango support? We are sure you do! Today, we would show you more information about the Windows Phone7.5 Mango, so that you could know better about it and make better use of it.
Let's take a look at the new features in Windows Phone 7.5 below..
Read the rest of this entry »
Tags: last.fm, Mango, skydrive, speech commands, video sharing, windows mobile, windows phone7
Oct 8, 2011 News, Uncategorized, windows mobile
Good news everyone! Last.fm, everyone's favorite radio scrobble service has finally gone to Mango with version 3.x! You can now minimize this bad boy in the background and enjoy your radio with multitasking Mango goodness. In addition, you can pin your favorite radio stations to the Start screen for easy and quick access.
Last.fm was one of the very first applications that made it to the Windows Phone Marketplace last year right after the original platform launching. Now the application has just updated with the supporting of Windows Phone 7.5 Mango.
Read the rest of this entry »
Tags: last.fm, Mango, radio scrobble service, windows mobile phone