Nov 23, 2011 News, Tools, windows mobile
Hello dears,
Have you all checked out the PonyPhoto Editor we introduced about in last blog? We believe you do because PonyPhoto Editor is so amazing that it could bring us lots of fun and fresh experience.
And now, there goes another piece of good news: PonyPhoto has been updated to Version1.1, where there're more fun features and new Windows Phone 7 experience.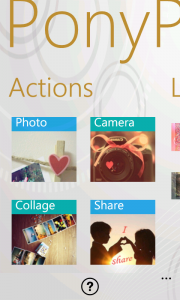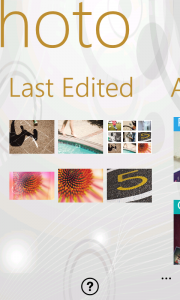 Here are the details of PonyPhoto new edition updates:
1.Fix some bugs
2.Optimize the speed
3.Update the background and logo
4.An addition features of Facebook and Twitter in "Share" feature.
5.Add a function of "edit" to the collage
Visit Homepage: http://www.ponyphotoeditor.com/ for more information.
That's a can't-miss tool. Please  Dowload it here right now and have fun!
Download Page:
http://www.windowsphone.com/en-US/apps/4c17dffa-eaac-4e88-8ca9-8718d5ec3432
Tags: facebook and twitter, free download, have fun, photo editor, PonyPhito, share feature, updated version, windows phone7