Posts Tagged 'Mac app'
Feb 28, 2011 News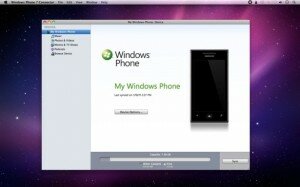 The Windows Phone 7 Connector app has gone live in the Mac App Store, shaking off its beta shackles and offering you the chance to get your Microsoft devices playing nicely with your Mac.
Windows Phone 7 Connector will (if you want it to) automatically sync with your WP7 handset (or your Zune HD) when connected to your Mac.It gives you access to both iTunes and iPhoto, and you can sync things without having to go in and select which podcast to sync each time.
You'll also be able to use Windows Phone 7 Connector to download and install operating system updates for your WP7 handset.
Tags: Mac app, sync, windows phone7