Posts Tagged 'zune hardware'
Mar 16, 2011 News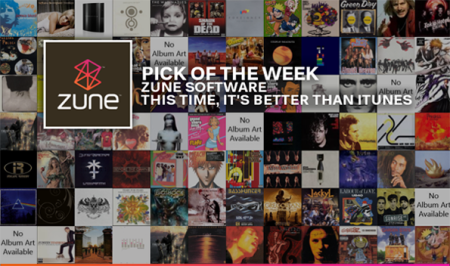 Microsoft's Zune music player has never really taken off in the UK, and while it was more successful in the USA, it appears Microsoft have thrown in the towel and decided Zune hardware has had its day.  A report from Bloomberg claims a source told them that Microsoft will no longer develop new Zune players, preferring to concentrate on integrating the software on other Microsoft products.
Introduced in 2006, the Zune player was Microsoft's iPod challenger, but it failed to make anywhere near enough impact to put a dent in Apple's 70%+ share of the global music player market. While the hardware didn't succeed, the software just may be able to. For many, the smartphone has replaced the music player, and having a music and movie streaming service built-in to your smartphone OS, rather than buying an app for streaming, should be considered a plus.
Although this news is still an unconfirmed rumour, it wouldn't come as a surprise to learn Microsoft have given up the ghost when it comes to producing new Zune hardware. After all, with the likes of HTC, Samsung and in the future, Nokia, producing top-notch Windows Phone 7 handsets, all Microsoft need to do is to keep improving the Zune software. With the right amount of care and attention, it could prove invaluable to the ongoing success of Windows Phone 7.
Tags: windows phone 7, zune hardware