Posts Tagged 'Xbox'
Aug 24, 2010 Uncategorized
Kicking off the Gamescom 2010 conference, Microsoft has today for the first time demonstrated Xbox Live integration on prototype Windows Phone 7 devices and named a selection of games which will be available on the upcoming mobile platform from day one.
For the first time since Windows Phone 7 was announced, media outlets have been able to try out the proclaimed Xbox Live features which will be in-built to the operating system.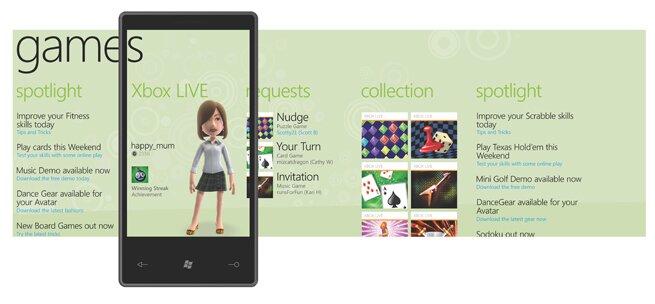 This is the first ever official list of games that will be available for Windows Phone 7.
Read the rest of this entry »
Tags: windows mobile, Windows mobile game, windows phone, windows phone 7, wp7 games, Xbox