Jun 17, 2010 Tools, windows mobile
In the World Cup this month, in addition to a cool beer and the Software of World Cup   on the Windows Phone with you, you certainly do not want to miss each exciting football match.Today what I want to recommend to you is a fast all race to the World Cup on your Windows Phone phone software program.
The software is called "FIFA 2010″, and the software interface is very simple, only a few simple buttons and menus: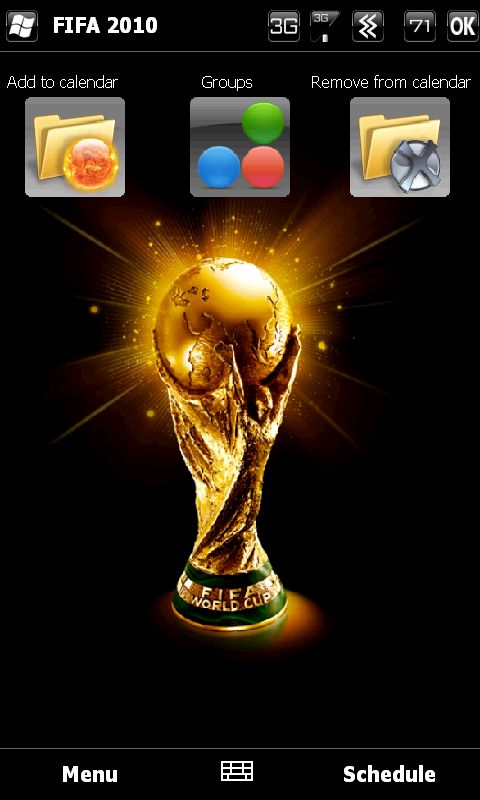 To use the software, first of all we should open the  menu "Schedule" to set our time zone.Click the arrow in top left corner back to the main interface after setting: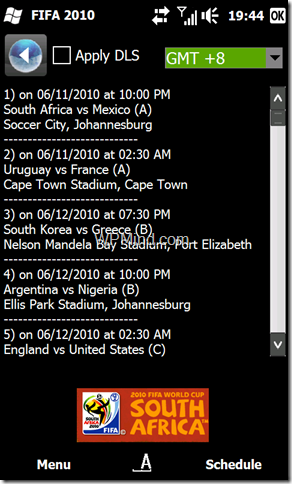 Then you can click "Add to calendar" in order to race the entire match schedule to your calendar,the default settings a mobile phone alerts 10 minutes before each football match.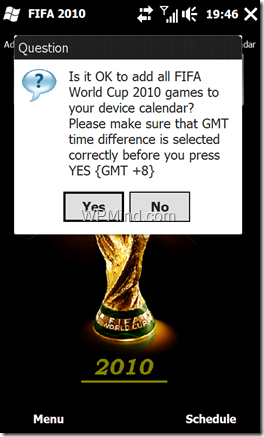 If you want to removed all schedule from the calendar, Just simply click the main interface on the "Remove from calendar":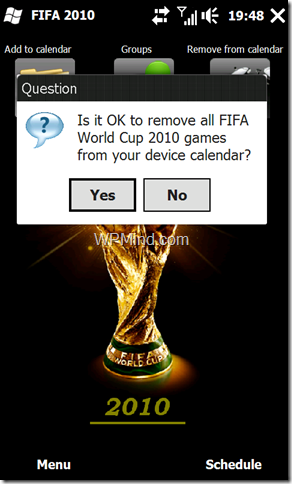 By clicking on the "Groups" button in the main interface, you can see the situation of each group.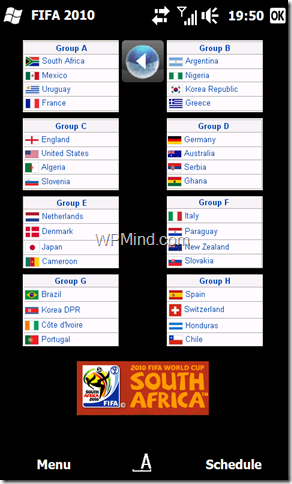 Software is very simple, but I think it is  still very useful for the majority of the Windows Phone users and fans of football.
Key features:
* FIFA world cup 2010 game schedule
* Inform the user of each game location besides the time and date
* The option of adding all the games to your device calendar
* Show all the groups and all the teams within the groups
Free downoad(Screen Resolution: 480×800):
Hopefully you will love this little tool.
Tags: football match, football schedule, windows mobile, windows phone, world cup