Sep 9, 2010 News, Tools, windows mobile
ActiveSync is used to synchronize the computer on Windows XP and Windows Mobile phones as a tool. In fact, Vista era it has been replaced with a Windows Mobile Device Center. Now, to be listed on the Windows Phone 7, will be using another brand new (actually not new) tools, that is Zune.
Why somebody said Zune  is a new but not new, because the Zune is actually already available for several years, but this is it for the first time to connect with Windows Phone platform. Prior to this, we can use Zune  to sync pictures, music, video and Podcast, through the Zune platform can also buy music online, and share music to your friends. Now, Windows Phone 7 also adopted this tool and give up the previous Active-sync or Windows Mobile Device Center.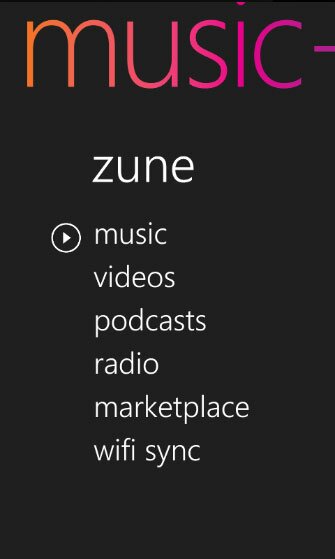 Note:  In addition of  using the USB cable to allow Zune and Windows Phone 7 simultaneous active-sync, it can also be used in the form of Wi-Fi to sync. This feature is convenient.
Tags: ActiveSync, sync, windows phone 7, wp7, zune