Posts Tagged 'Chang font'
Apr 8, 2010 Tools, windows mobile
Hello sweety,
Today what I will share is a Font change Tool for windows mobile–Ing Change Font.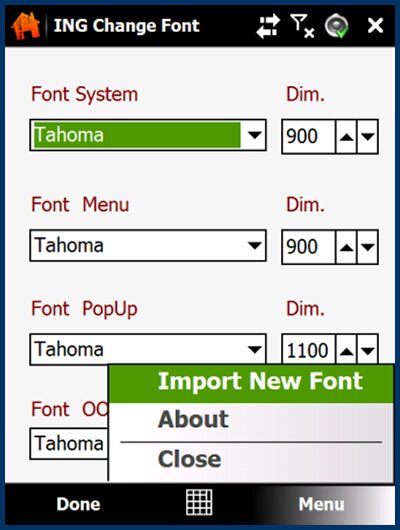 Change Font is a free application that allows users to change a Windows Mobile Professional device system font.
Change Font is special because it has the option of importing a new font that is not currently installed on your device (i.e. a font beamed or copied over from your Desktop PC). The application interface allows you to choose the desired font, as well as its size. After importing a font you will need to soft reset your device as well as after making a choice for another font, but the application will take care of it.

Read the rest of this entry »
Tags: Chang font, change character, godsw, htc, windows mobile