Posts Tagged 'mobile transfer'
Aug 8, 2010 Uncategorized
Hello dear customers,
Thank you for long time support. GodswMobile Tech team announced  update of  GodswMobile Contacts Transfer and GodswMobile Windows Mobile Transfer Suite on Aug the 4th 2010.
All register users could FREE update to the latest version.
GodswMoible Contacts Transfer has been updated to V2.1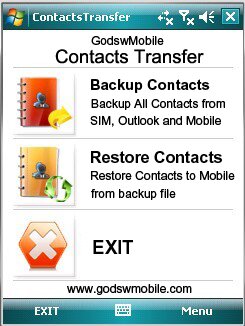 Download from here.
More information please click here.
Read the rest of this entry »
Tags: contacts backup, godsw, godswmobile, mobile transfer, sms backup