Posts Tagged 'sms backup'
Apr 19, 2011 News, Tools, windows mobile
What is GodswMobile SMS Mirror?
GodswMobile SMS Mirror is a must have tool for Windows Mobile 5/6 users to mirror all outgoing and incoming messages and save them in a database. The mirror is a copy of your mobile sms so you never miss the sms with your friends. You could also "move" your secrete private messages from system inbox to this mirror so nobody could see your "own" messages without the mirror password.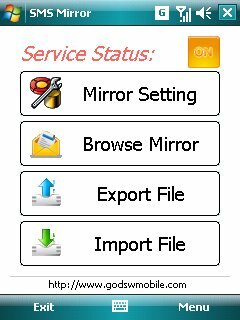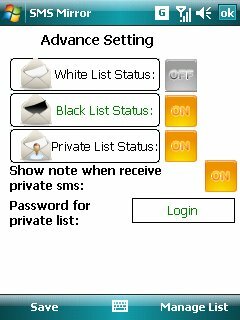 Read the rest of this entry »
Tags: copy sms, godsw, godswmobile, htc, message mirror, private messages, private sms, sms backup, sms filter, sms mirror, sms security, sync message, sync sms, transfer sms, windows mobile
Aug 8, 2010 Uncategorized
Hello dear customers,
Thank you for long time support. GodswMobile Tech team announced  update of  GodswMobile Contacts Transfer and GodswMobile Windows Mobile Transfer Suite on Aug the 4th 2010.
All register users could FREE update to the latest version.
GodswMoible Contacts Transfer has been updated to V2.1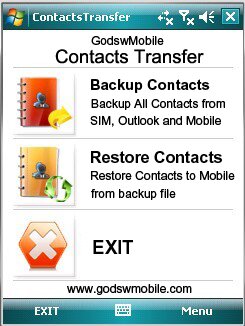 Download from here.
More information please click here.
Read the rest of this entry »
Tags: contacts backup, godsw, godswmobile, mobile transfer, sms backup