Posts Tagged 'HD2'
Mar 2, 2010 Uncategorized
Hello buddy,
You know that recently  HTC released out a "SMS function update", a second SMS hotfix for the HD2 whereas the first fix was released in the middle of December. The update will address the SMS issues that are facing the by the HD2 users where they fail to send the outgoing messages which get blocked in their outbox. The new update provides fast and reliable SMS messaging while the users can have effective communication with their kith and kin with immediate acknowledgements.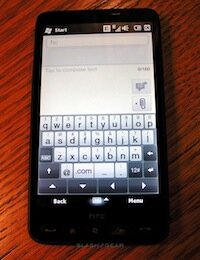 Read the rest of this entry »
Tags: HD2, sms, sms function update
Feb 26, 2010 News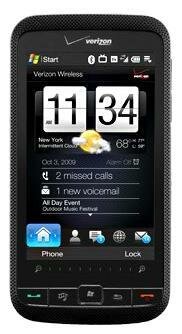 HTC Introduces 5 Windows Mobile 6.5 Phones
HTC's relationship with Microsoft appears to be going strong, with a slew of Windows Mobile 6.5 devices to choose from in the coming months. We count five so far:
The HTC HD2: This delectable phone sent the smartphone news world topsy turvy with near daily rumors for all of Q3 and then some. It appears the wait is over, since we now have the full list of specs and pictures galore. Also, it has just been revealed on HTC's European website, featuring its 1GHz Qualcomm processor, 480 x 800 WVGA capacitive touchscreen, the sweet HTC Sense UI and very slender 11mm casing. The HD2 is expected to show up for certain European operators later this month and roll out to other regions over the next few months. We've also got work from Peter Chou himself that the device will be available in the US early 2010.
Read the rest of this entry »
Tags: HD2, htc, imagio, pure, tilt2, touch2, windows mobile 6.5
Jan 21, 2010 Uncategorized
Hello,every one!
Today I wanna share a little tool called HTC Calculator.The HTC Calculator is the built-in programs extracted from the latest release of HTC HD2 ROM,support automatically switches between horizontal and vertical display screen.The horizontal display is advanced mode screen,vertical screen is the standard mode,do beautification to the skin interface.(CAB installs to memory.)
Feeling: From these small programs with diligent created,we can see that HTC's devotion and intention in research and development,If it wasn't for HTC,it is difficult to imagine what will be the market share of Windows Mobile now,although HTC invests more effort onto the Android models recently,but there is no doubt that HTC is still Windows Mobile's most powerful manufacturer.
Download here:
HTC Calculator (extracted from HD2) V1.1 for PPC (WM6.x QVGA/VGA/WVGA)
Tags: Calcultor, HD2, windows mobile