Posts Tagged 'Update'
Nov 25, 2010 News, windows mobile
Pocket Call Blocker V1.1: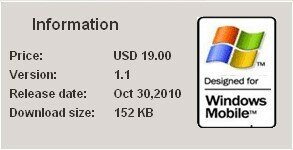 1. Fixed the time stamp error on SMS Blocking for Windows Moible.
2. Sort contacts lists by Alphabetical order when adding blocking number to the blacklist.
3. Cancel ringtone and vibrate when sms blocking action is "Mark as read".
4. Fixed minor bugs
Read the rest of this entry »
Tags: block anonymous calls, block anonymous numbers, block cell phone calls, block cell phone numbers, block incoming calls, block phone calls, block phone numbers, Update, windows mobile
Jul 16, 2010 Contacts transfer, windows mobile
Hello everybody,
Summer holiday's coming. GodswMobile announces GodswMobile Contacts Transfer has been updated to Version 2.0.
GodswMobile appreciates friends who have used our GodswMobile Contacts Transfer  all over the world, thank you very much for a long time support.
The new version of GodswMobile Contacts Transfer has fit the bug which happened to  interrupt the process of transfer in some mobile phone and added several applications.
What's New:
Export contact as outlook file(*.csv) and vCard file(*.vcf)
Sync contacts between windows mobile, iPhone,  android phone,gmail, outlook
More informations about new features please read:
Read the rest of this entry »
Tags: Contacts transfer, godswmobile, new version, Update, windows mobile, windows phone