Posts Tagged 'pocket PC'
Dec 27, 2010 Uncategorized
The Christmas Special Offer is lasting for a short time. Thanks to all User of GodswMobile Products.
Now! we are announcing that there are only 48 hours left for this special Offer.

The even bigger discount for you:
Read the rest of this entry »
Tags: Christmas, discount, godswmobile, htc, pocket PC, special offer, windows mobile
Nov 5, 2010 News, windows mobile
Dear All,
We are so exciting to announce that one of the GodswMobile Products – Pocket Call Blocker has already released.
Pocket Call Blocker is an effective tool to block selected phone numbers from ringing your phone.  It could block any unwanted incoming phone call,  including but not limited to:  specific numbers,  wildcard numbers,  anonymous and unidentified numbers,  group numbers.  You could set your own rules to block any incoming call and sms from unwanted,  annoying numbers.
So! Take control of your incoming phone calls and sms now!
Key features of Pocket Call Blocker:
* Multiple filtering rules – filter by specific numbers, wildcard numbers, anonymous and unidentified numbers, groups/categories numbers, contact/non-contact numbers; all numbers.
* Two incoming phone call block actions – hang up and mute;
* Two SMS block actions – delete and mark as read;
* Built-in phone number block log;
* Run on background;
* Easy way to operate and set up filter rules;
* Fully support Windows Mobile 5 and 6;
* Fully support VGA and WVGA Screen
Tags: block anonymous calls, block anonymous numbers, block cell phone calls, block cell phone numbers, block incoming calls, block phone calls, block phone numbers, pocket PC, windows mobile
Jul 1, 2010 Uncategorized
The World cup football match has begun, but you are still busy in your lots of work ? Or on the way home.So what to do if you want to know the status of ongoing match? I had introduced two software regarding to world cup (FIFA 2010,World Cup 2010)before,now there is another world cup related software for windows phone,it can broadcast live events in real-time by text information to temporarily relief your depressed mood that you couldn't watch TV.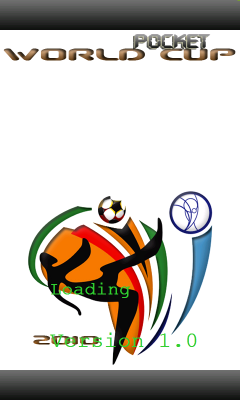 Read the rest of this entry »
Tags: godsw, pocket PC, windows phone, world cup